Silicone Oil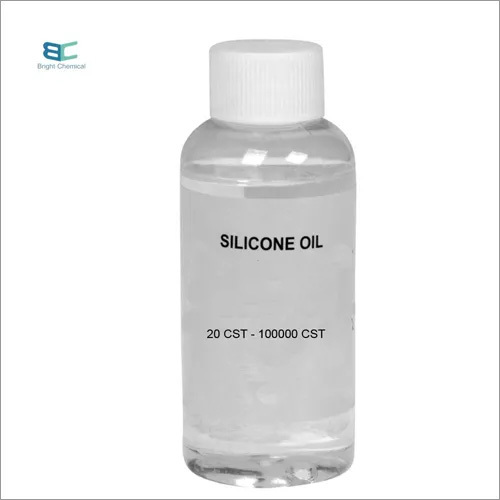 Silicone Oil
Price And Quantity
Kilograms/Kilograms

nan USD ($)
Product Description
Silicone Oil
PDMS(polydimethylsiloxane) Silicone Oil with all kinds of viscosity
Low temperature dielectric silicone fluid (PDMSDMS) for cooling electronic components
Feature and advantages:

Chemical name :dimethicone/silicone oil/silicone fluid/ polydimethylsiloxane/simethicone

CAS No.: 63148-62-9/9016-00-6/9006-65-9 .

EINECE : 618-493-1 .

1. Smoothness & softness & hydrophobicity & good chemical stability & insulation property.

2. High and low temperature resistance & high flash point.

3. Low freezing point (it can be chronically used in the temperature from -50 to +200 ).

4. Small viscosity-temperature coefficicent & big compression ratio & low surface tension.

General Properties

1. Name: Dimethyl Silicone Fluid

2. Model No.: AS-201#

3. Appearance: colorless, clear, transparent liquid

4. Smell: Odorless

5. Viscosity (25C): 50~1,000,000 cSt

6. Specific Gravity (25C): 0.955~0.978 g/cm3

7. Volatile Matter Content (150C/24hr): 1.5%

8. Refractive Index (25C): 1.390~1.410

9. Flash Point: 260C~300C

10. Pour Point: -50C

11. Viscosity Temperature Coefficient: 0.59~0.61

12. Coefficient of Expansion: 0.00094~0.00104 cc/cc/C

13. Thermal Conductivity (25C): 0.10~0.16

14. Dielectric Constant (25C, 50Hz): 2.60-2.80

15. Dielectric Loss Factor(25C, 50Hz): 104

16. Volume Resistivity: 1.01015 cm

17. Breakdown Voltage: 1.0 KV/mm

18. Recommended dosage: 1~3%

Advantages

Silicone oil is a colorless, odorless, non-toxic and non-irritating products, chemical stability, heat resistance, cold
resistance, water repellency, lubricity, high refraction, storage stability and compatibility with commonly used cosmetic
ingredients.

Take On Heavy Loads, Beat the Heat and Cold, and Manage Severe-Duty Success Drive Away Downtime with Hard-Working Solutions for
Heavy Industry When maintaining equipment for severe-duty, demanding operations, you require problem-solvers that perform well.
You need solutions that deliver under heavy loads, at low and high speeds, when exposed to dust and abrasives, and in hot, cold
and harsh environments. You work hard to eliminate non-scheduled downtime, improve energy efficiency and get more payback from
your sizable equipment investment.

We can help with experience, expertise and proven performance:

Withstand harsh operating environments and reduce expensive downtime in the Metals Industry.

Meet challenges from quarry to quality and optimize plant productivity in the Cement Industry. Output in the Mining Industry.

Maintain asset reliability and systems performance in port and at sea in the Marine Industry. Adhesives and sealants from us can
resist weathering, degradation, loss of bonding and sealing strength, and softening or cracking.

Tell Us Your Needs. Discover Answers. Get the benefit of technology-driven solutions from us to meet equipment and maintenance
challenges in Heavy Industry. We are ready to go to work for you with specialty products, collaborative problem-solving and
customized services and support.
Applications
Applications:
. Mechanical silicone oil
. Textile agent
. Sewing thread using silicone oil
. Dielectric coolant.
. Insulation and damping fluid for electrical and electronic equipment
. Release agent
. Foam control
. Surfactant
. lubricant
. Ingredients for cosmetics and personal care preparations, polishes and specialty chemicals
. Plastic additives

For industrial applications:

Silicone fluids meet a wide variety of applications in many industries. They are good coatings additive, plastics additive,
damping fluid, plastics lubricant, electrical insulating fluid, mechanical fluid, de-foaming, mold release and surface active
agent for machinery, electrical appliances, and textile... It is also used as active ingredient in a variety of automotive,
furniture, metal, leather and specialty polishes, Sewing thread using silicone oil etc...

For personal care applications:

They are ideal conditioning agent/additive for hair care products, shampoo, rinse-off conditioners, bath shower gel and other
personal care and cosmetic products. It provides easy combing and detangling for wet and dry hair, lubricious, smooth feel as well
as softness and gloss to the hair.
Packing & Delivery

200kg /Iron drums or IBC or as your demand

FedEx/DHL/UPS for samples & small quantity order delivery, Door to Door.
By Air, by Sea or by Rail for batch goods, for FCL. Airport/Seaport/Railway Station receiving.
Delivery Times: 1-7 working days for samples; 5-20 working days for batch goods

. This product should be sealed and stored in a ventilated and dry place to prevent rain and sunlight. It should not be mixed with
strong acid, strong alkali or toxic substance, mixed and stacked
. This product is transported by non-dangerous goods
Trade Information
Shanghai or other China port

100000 Per Week
Free samples available with shipping and taxes paid by the buyer